Trade Favorite: Wescover Interview with Jill Malek
Posted by Jill Malek on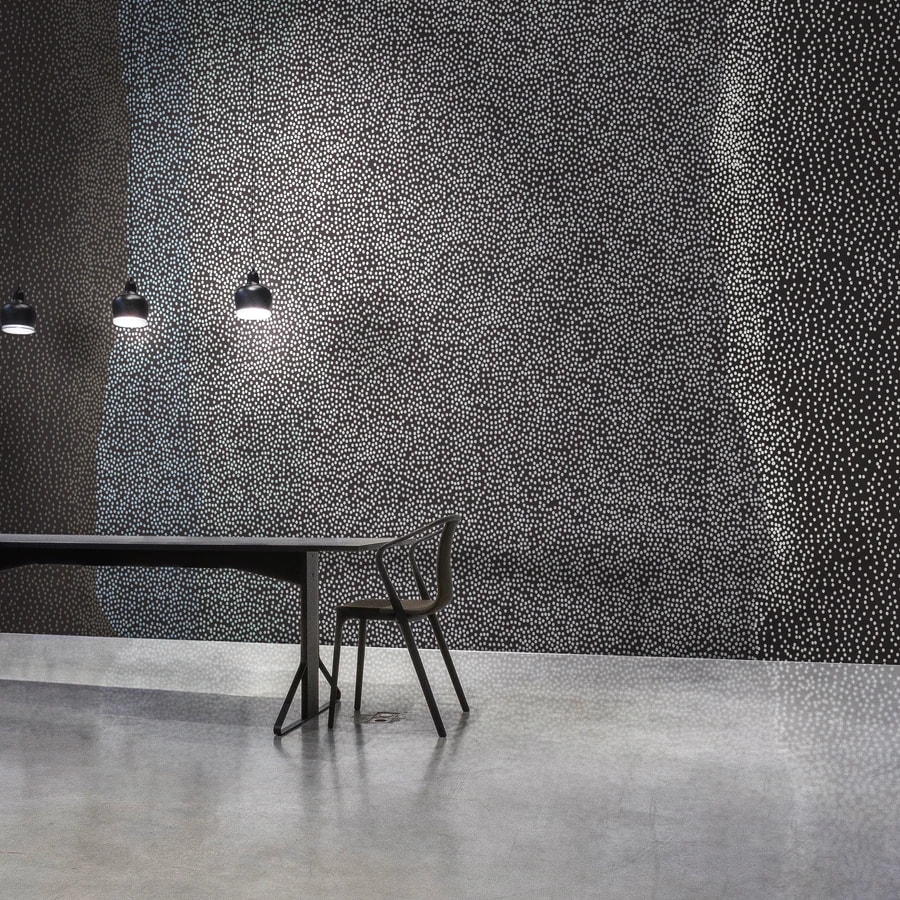 This interview is re-posted from Wescover's website, to see the original post click here.
Modern wallpaper is a beautiful, classic way to upgrade your home. With modern wallpaper designs, artists like Jill Malek build the perfect background to any space. Important distinctions in Jill's work include the touching, soft nature of humanism, and how stories can be told through her designs. Based out of New York, NY, a high-end feel is key to her beautiful, flowing wall coverings. Above all, Jill's passion for her work radiates through her pieces. Wescover wanted to learn more about Jill Malek's design process, and moreover, how to best showcase spaces using her unique, creative expertise.
So, we asked her all of our modern wallpaper questions!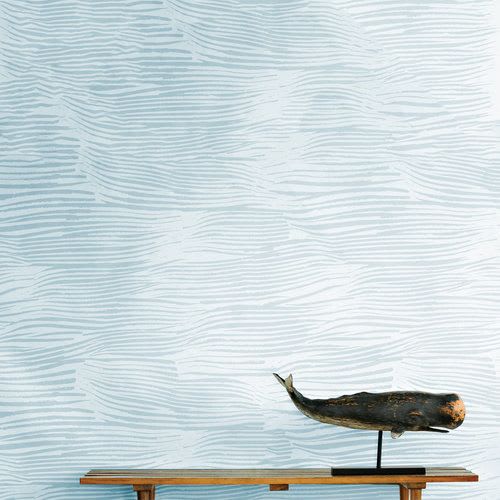 Where do you gather inspiration for your wallpaper designs?
Everything that I do is inspired by fluid forms found in nature, such as the melting colors of the sun, migrating birds, shifting landscapes, and floral patterns. I look for different moments in nature that have this poetic movement to them and try to capture it in an organic way onto a surface.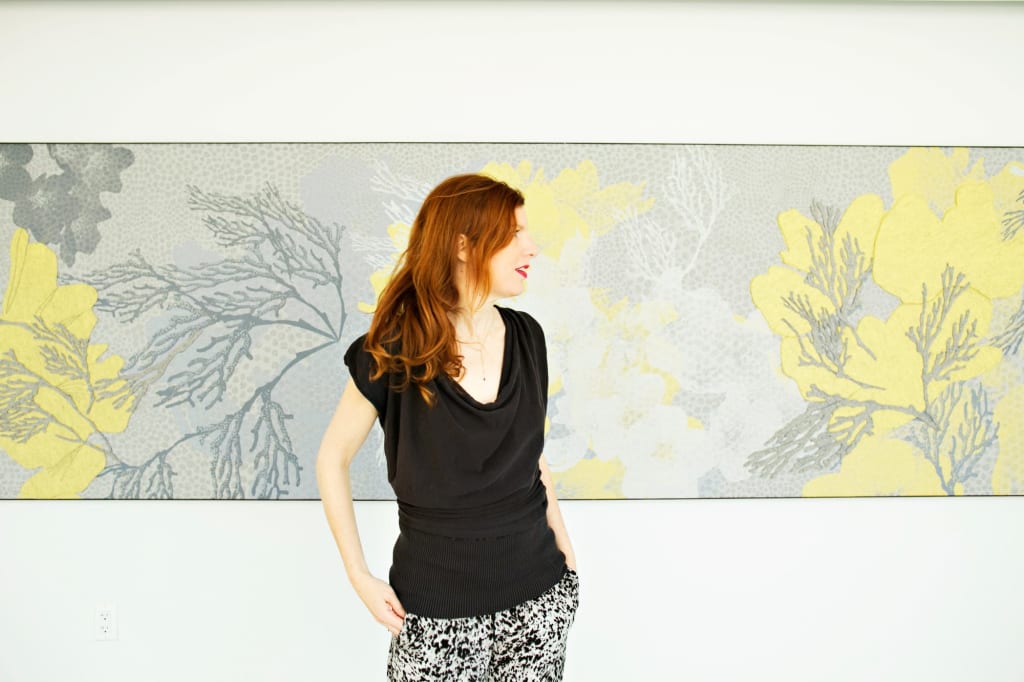 What does the wallpaper design process look like?
I always start with a concept and a story I want to tell. From there, I create mood boards that include different colors, shapes, textures and emotions. I typically will sketch out ideas and then flesh out patterns on the computer to create large-scale compositions. The most laborious part of the process for me is making sure that colors are both easy on the eyes but also create a striking balance together that will draw people to them. Consequently, I am a stickler about color!! Achieving the right tones that blend together is a very necessary process for me.
What is unique about your work?
Something signature about the products that I'm offering is this additional layer of sewn felt into the material. You have the base layer of non repeating murals that are customized to the space and if you want an additional level of personalization and tactile beauty, you can have these felt details sewn into the material in different areas.
What interior design styles do your wallcoverings work best with?
I am partial to working with designers that have a more modern, contemporary and minimalist style. I enjoy when wallpaper is used as an artistic accent intentionally, rather than thrown together in a sea of competing visual languages.
Why do interior designers love your work?
Designers will come to me because they generally like my aesthetic and the products that I'm offering. I think they also gravitate towards me because I'm always offering different levels of customization. The murals that I sell are within a set collection, but every time they are manufactured, there's always going to be something unique about them because they are customized to the space – the composition and the scale is always going to change. Sometimes a client will want a pattern that is not for just an accent wall, but a huge space. And so we work together and collaborate in that way as well to create something beautiful together. I pride myself on being able to always offer really beautiful solutions to different clients working within their constraints.
What are modern wallpaper trends in 2023?
There has been a push towards natural objects and biophilia – the desire to connect with nature and bring the "outside" into a personal space. I think colors and organic shapes that are reminiscent of objects in nature are big…warm tones that bring calm and make us feel alive!
Thanks to Jill Malek for your kindness, expertise, and willingness to share your love of creativity, art, and human design. We are looking forward to seeing your latest and greatest yet! Be sure to stop by Jill's Wescover Page to shop her current offerings.